Finding auto layout information is difficult. The steps below pin a navigation bar to the top of the screen for all iOS devices.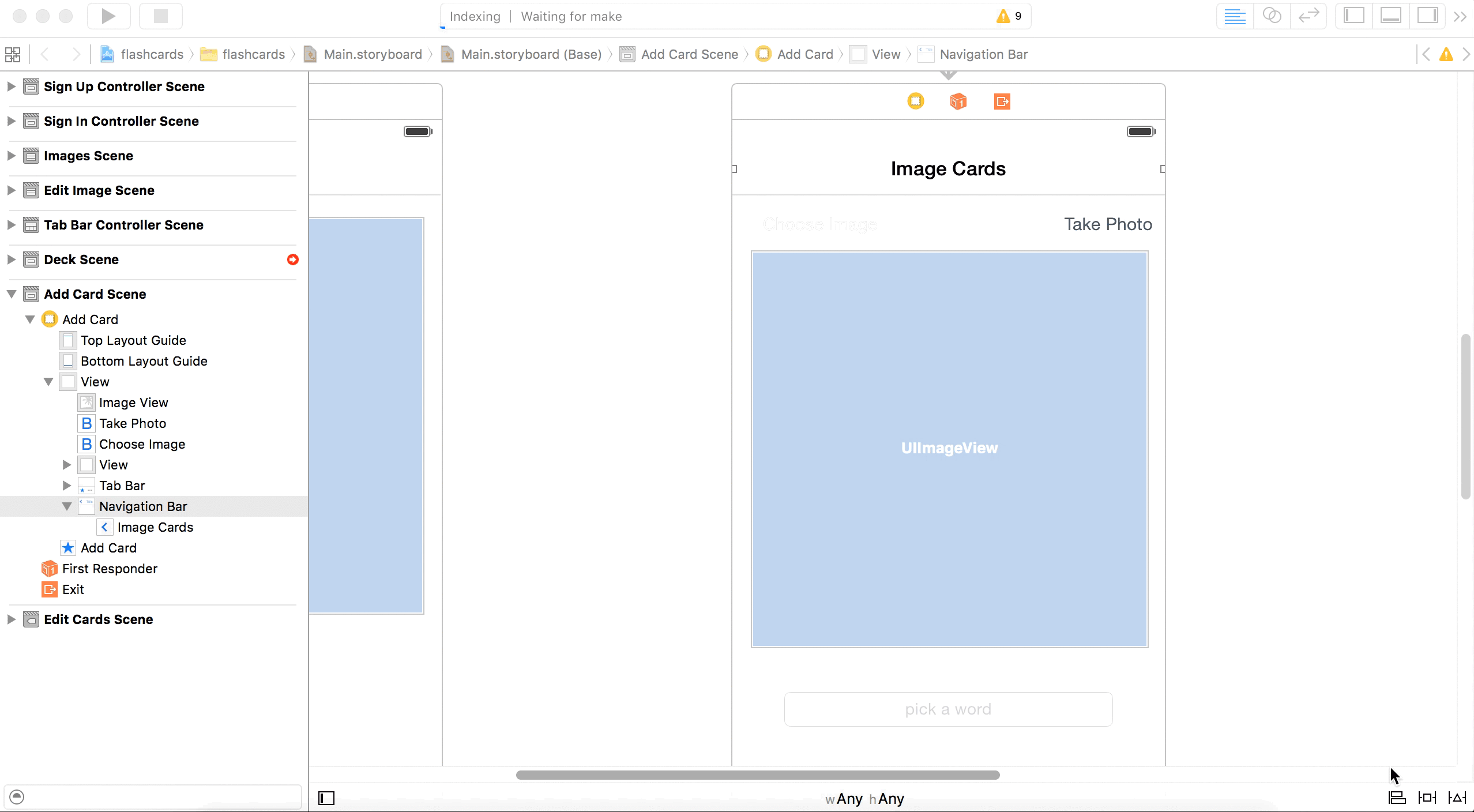 Steps
Make sure "Navigation Bar" is selected on the left menu
Click the "Pin" button on the bottom right corner
Click the top, left and right constraints
Click the Height constraint
Add the 4 contraints
The above steps "pin" the navigation bar object to the top of the view and stretch the navigation bar to the sides of the view. The height constraint keeps a static height for the navigation bar.
Helpful Links